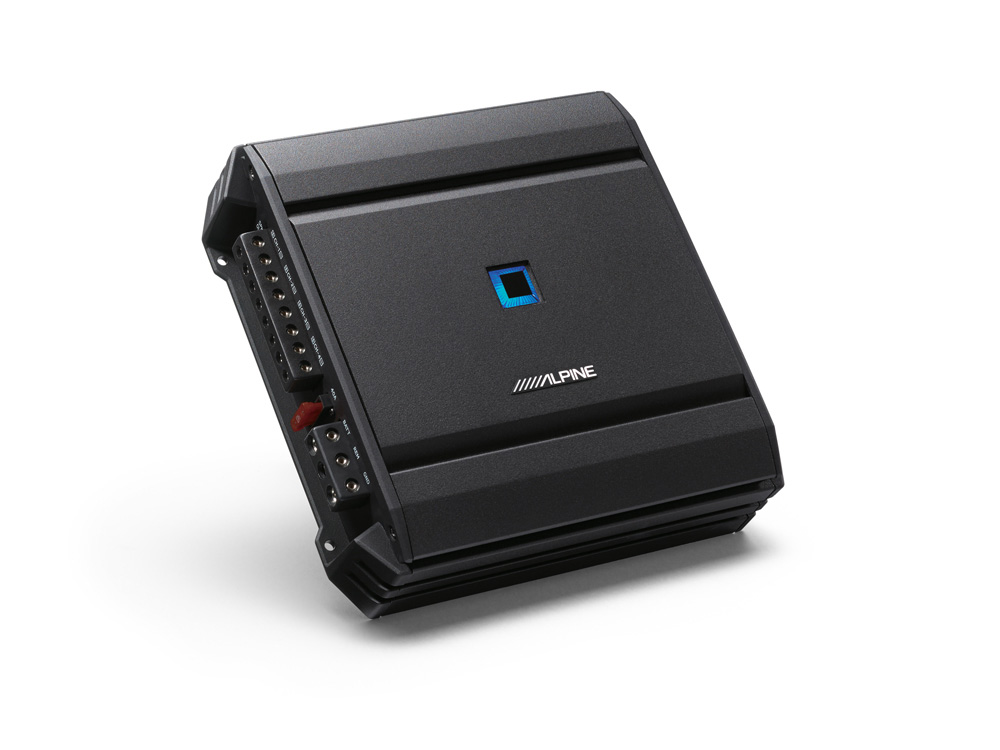 300 RMS 4 Channel Class D Amplifier.
Description
Specifications
Description
Big power from a small package
Alpine's S-Series S-A32F 4-channel amplifier can deliver 55 watts RMS to each of your car's front and rear speakers, making for some sweet sound on your drive. You can also run this versatile amp in 3-channel mode, powering a subwoofer with up to 160 watts RMS while driving a pair of full-range speakers with 55 watts each. And Alpine made this amp so small — it's got less than an 8″ by 8″ footprint and it's just over 2″ tall — it can fit almost anywhere in your vehicle.
Technology that keeps you on the air
The amp uses Enhanced Shutdown Performance technology, which rolls back the output a bit when the amp threatens to overheat from playing at its limits too long. Instead of shutting down completely, it continues playing your music, until it cools enough to return to full power.
Convenient features
High- and low-pass filters put you in command of the frequencies that reach your speakers. The amp includes preamp- and speaker-level inputs, so you can install it in almost any vehicle, even one with a factory radio. If you're using the speaker-level inputs, the amp senses an incoming signal and turns itself on, eliminating the need to run a turn-on wire back to your vehicle's receiver or fuse box. An optional wired remote lets you control bass level from the driver's seat, when you're running a sub with Channels 3 and 4.
Specifications