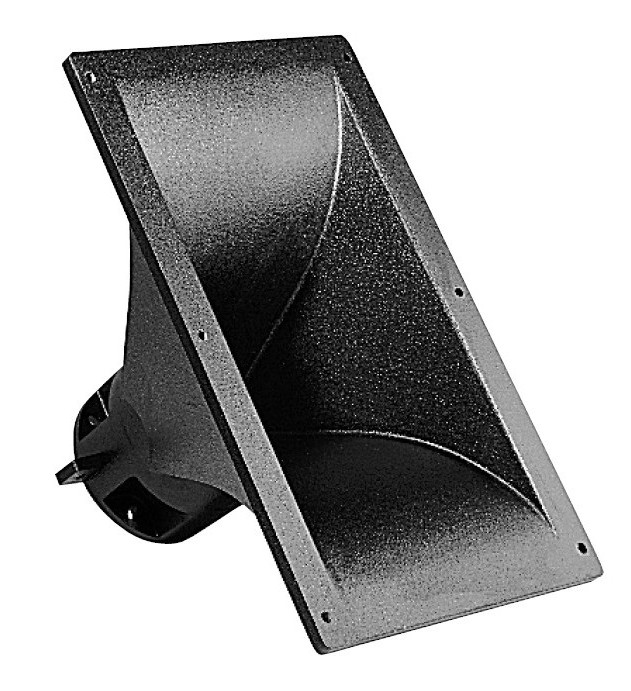 60 x 40 Degree 2 Inch Flare
Description
This 2″ throat entry horn has been improved in order to provide uniform on and off-axis frequency response, with uncoloured and natural sound reproduction. The constant directivity characteristics of this model ensure the ability to cover 60° wide horizontally and 40° wide vertically, at virtually any frequency within its operational range. Since the response remains essentially constant, equalisation is easily simplified. To ensure freedom of resonance, this flare is constructed of high-density rigid polyurethane foam, with flat front finish to facilitate flush mounting.

Key features:
Designed for compression drivers with 2″ mouth diameter
It provides uniform response, on and off-axis with a neutral and natural frequency reproduction
Coverage angles of 60º in the horizontal plane and 40º in the vertical plane
Straightforward mounting thanks to its plane mouth finish.
Specifications