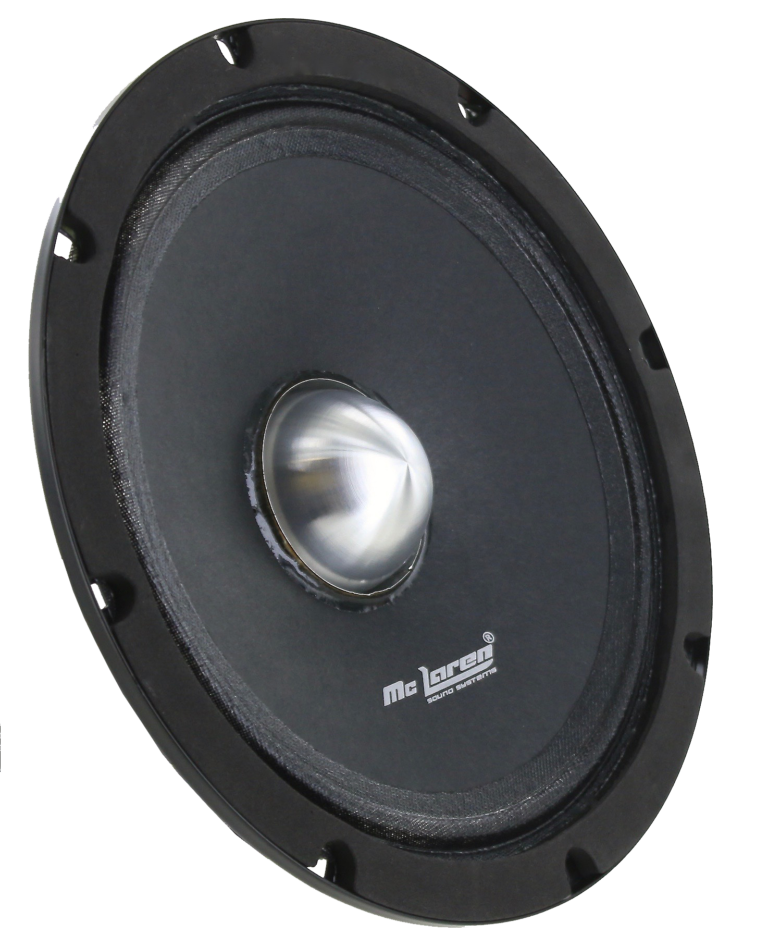 125 RMS 6.5" NEO. Mid Speaker
Description
For car audio enthusiasts seeking an upgrade over traditional, Mc Laren Sound Systems has designed 3 series of midbass & midrange drivers. Depending on size, depth, frequencies you have a wide range of options to suit your listening preferences.
The NEO Series are our flagship design. Light weight and shallow that offers a concert sound in a flat design that can virtually fit anywhere.
Specs:
6.5″ (165.1mm).
125 wts rms, 250 wts peak.
1.5″ Copper voice coil.
4 Ohms .
N42H Neodymium magnet.
Stamped steel frame.
Freq range: 200 Hz – 5KHz
Parameters:
Impedance (ohms) 4
Resistance (ohms) 3.6
SPL (dB) 94.4
FS (Hz) 109.58
Vas (L) 12.86
Qes 0.955
Qms 4.43
Qts 0.786
BL (NA) 9.347
Mms (Grams) 33.66
Cms (mm/N) 0.63
Mounting Depth  "
Total Depth  1  15/16″
Cut-Out diameter
Tab #2